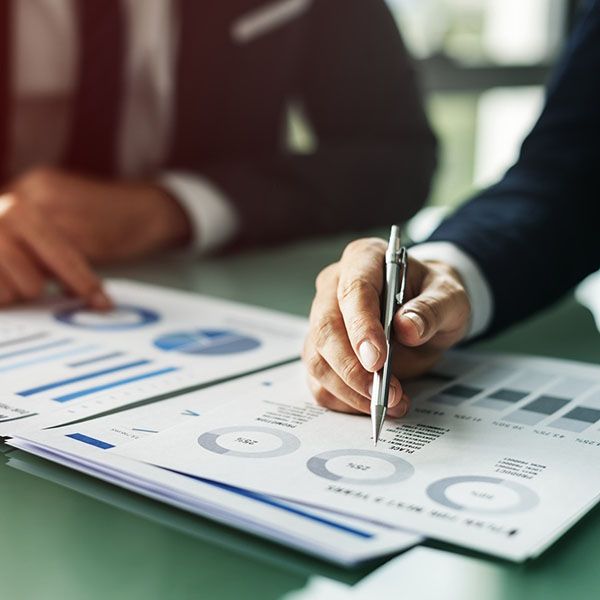 One consultancy integrated solutions
---
Pediment is a management consulting firm and the leading advisor on financial management. An extensive international experience and linking to international organizations give us strong competencies to partner with clients in all industries in the region of Southeast Europe. We collaborate with clients to help them achieve high performance businesses, find value growth opportunities and transform their businesses. By providing integrated and customized solutions and recommendations to clients' current and future issues, Pediment gains long-term client's loyalty while clients achieve sustainable results.
Our experience, skilled people and structured approach to business challenges make us a leader in financial and business management services who provides unique one consultancy integrated solutions.
---
Delivering customized solutions to corporate clients
---
Integrated approach
Our integrated approach allows us to assess clients' issues from different perspectives and provide sustainable solutions. We have consolidated our experience in financial advisory and management consulting to multiply opportunities for our clients.
Flexibility and expertise
Our flexibility, expertise and willingness to partner up and work with our clients to enhance growth allow us to offer our services at world standards combined with regional market knowledge.
Focus on solutions
Our aim is to focus on finding solutions to the broadest range of problems and to assist you tackle the issues that interfere with the successful development of your business.
International experience
Our links to international organizations and our international experience give us strong competencies that help us add high value to your business performance and results.
Established in 2001
Pediment was established in 2001 by Goran Blagojevic, with a mission to assist enterprises in the region of Southeast Europe to enhance their business performance by providing integrated, customized solutions and recommendations to their current and future issues and challenges. Pediment focus was and is financial advisory which was enriched by access to finance - debt and equity financing.
As an active member of IFC's consultancy network, we further enhanced our experience and deepened our knowledge while providing technical assistance to IFC clients.
In 2004, Pediment business was significantly enlarged and put on a new platform by Milica Vukadinovic, who joined at the time from IFC/SEED. She sharpened the profile of Pediment ; management consulting and corporate finance broadened the spectrum of services as a total.
Our staff strives with dedication to comply with environmental regulations and standards, developing its services along the global goals stated in Kyoto protocol.
Pediment is led by experienced, hands-on professionals. They contribute their substantial skills to the strategic development of the firm and enhancement of internal resources, and offer their insights to their clients on daily basis. They work on continuously enhancing internal capacities and use their personal relationships to broaden the network of external resources in order to satisfy clients' needs. Pediment consultants believe in partnering up with their clients in order to create innovative and business led solutions.

Mr. Goran Blagojevic, is a founder and managing director of Pediment and has consulted numerous enterprises in different industries, also in the pre- and post-privatizations phase: 'The sustainability of our business is entrenched in actively listening to our clients and proposing innovative solutions to their problems with an ultimate goal to create value. We work with our clients, not for our clients."

Gathering and managing creative, talented and highly-skilled people, Goran leads the most important projects and achieves excellent results by offering solutions that exactly fit client needs. Pediment team consists of financial analysts and knowledge-based business experts who hold master degrees in economics and business and have an extensive experience in complex projects. They are committed to ensuring client the right solution, not just because it is ethical, but because it affects Pediment reputation and future projects.